MMA world sees one of the most memorable and liked heroes go. Fans and fighters around of the world give their last goodbye and remember a career full of highlights and glory , the monster has gone, Kevin Randleman has passed away, that`s the sad news that has hit the canvas as a storm.
Born in Sandusky Ohio on August, 10 of 1971, Randleman left this world with a mark as huge as his moniker suggest,  Kevin as a colorful character that has captured the imaginations of thousands of martial arts fans that watched a entertainer without equal let his mark on the sport, a mark so big that would rival that hollywood monsters do.
The difference is that Kevin didn`t needed special effects or a suit to do that. The monster was the special effect, a man that would fire thunderous punches or a sincere smile.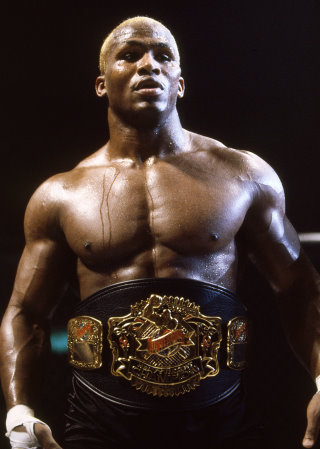 Bruce Springsteen resumed Randleman on his song The Wrestler
Then you've seen me, bet I can make you smile when the blood, it hits the floor
Tell me, friend, can you ask for anything more?
Rest in peace Kevin  Randleman
www.kevinrandleman.com/
The following two tabs change content below.
I'm a martial arts fan and pro-wrestling fan. Love animals and nature too
Latest posts by Leonardo Edge (see all)